Konnect Insights & Market Evolver
Konnect Insights the leading social media listening software has now arrived in Hong Kong and has partnered with Market Evolver to represent their award winning solution for full Customer Experience Management.
In social media there is an overwhelming amount of content posted constantly, with 55,000 Facebook posts, 1,100 Instagram photos, and 7,483 tweets published every second of the day. A significant proportion of this content comes from users of products and services expressing their opinions and personal experiences on their customer journey.
This is data is critical and highly valuable to every business and Konnect Insights enables agencies and clients to track and use it all in one platform. You can better understand your customers, address their needs and concerns as well as helping you to identify key influencers, run engaging communication campaigns that yield a better return on your investment.
Konnect Insights gives you the ability to Listen, Evaluate and Act all in one platform.
Listen to online web, social media and a lot more Do not miss any conversation anywhere on the web. Listen to your customer's voice, engage with them and make them happier.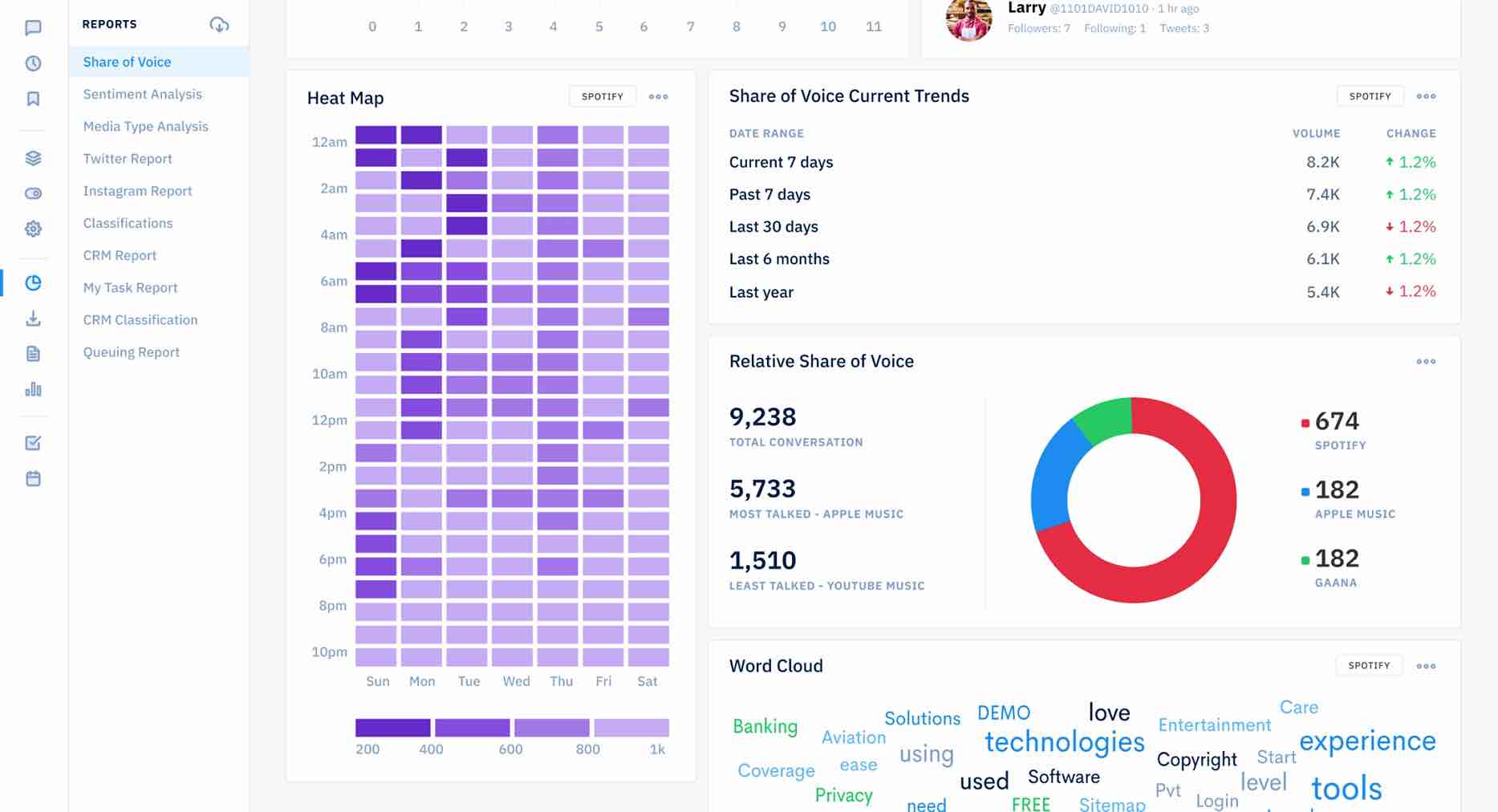 With over 700 charts covering various aspects of listening, social media analytics, competitor analytics, and agent performance reports, you get a comprehensive and holistic view of your brand's perception and performance in terms of customer experience management and marketing.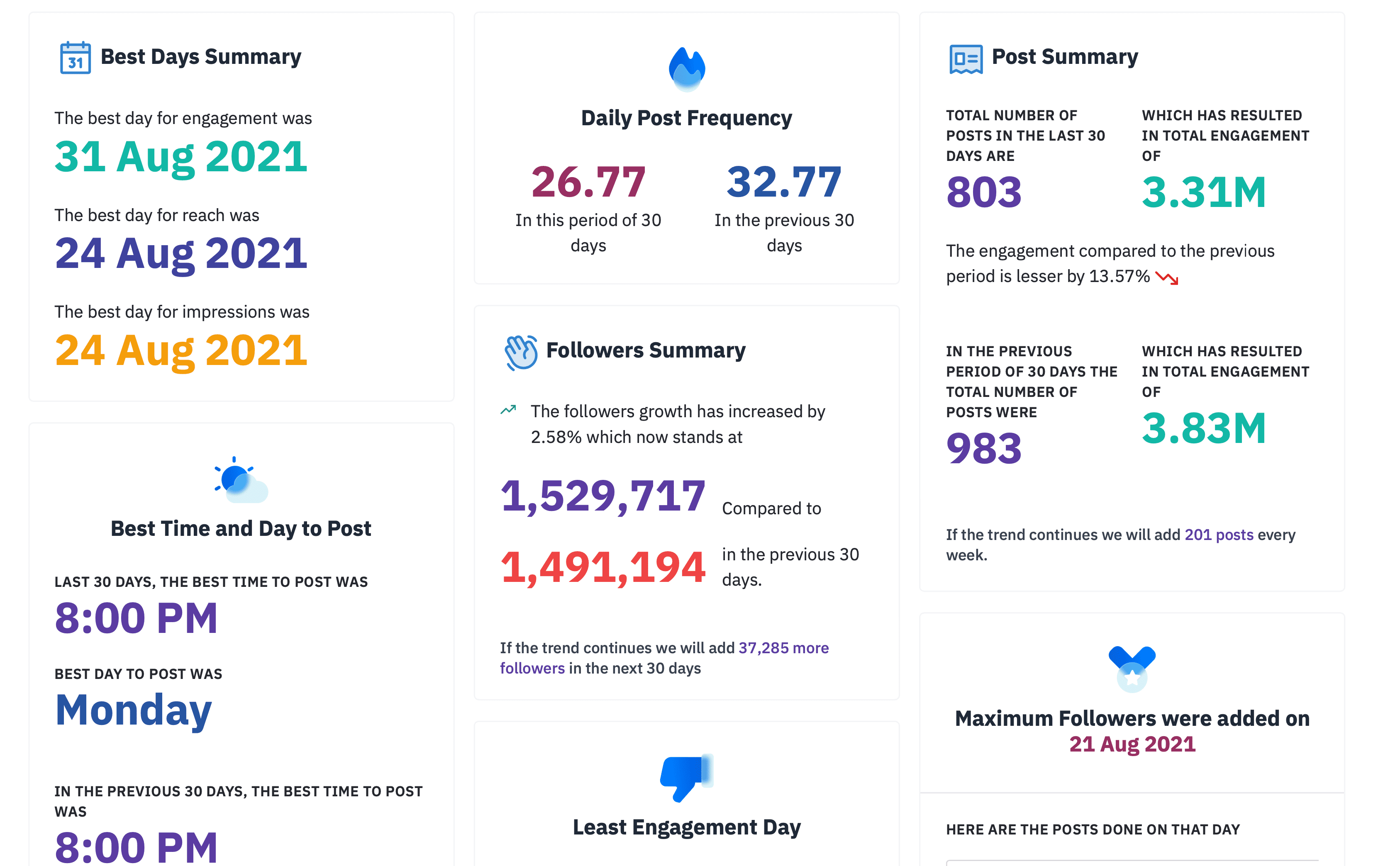 Workflows and automation such as queuing, ticket history, auto-assignment and classification, draft templates, and many more to ensure your agents are empowered to respond to and resolve queries quickly.
Ensure you are aware of any impending crisis that could affect your brand and be ready for it. Use keywords, hashtags and other parameters such as follower count, to monitor situations that can lead to crisis.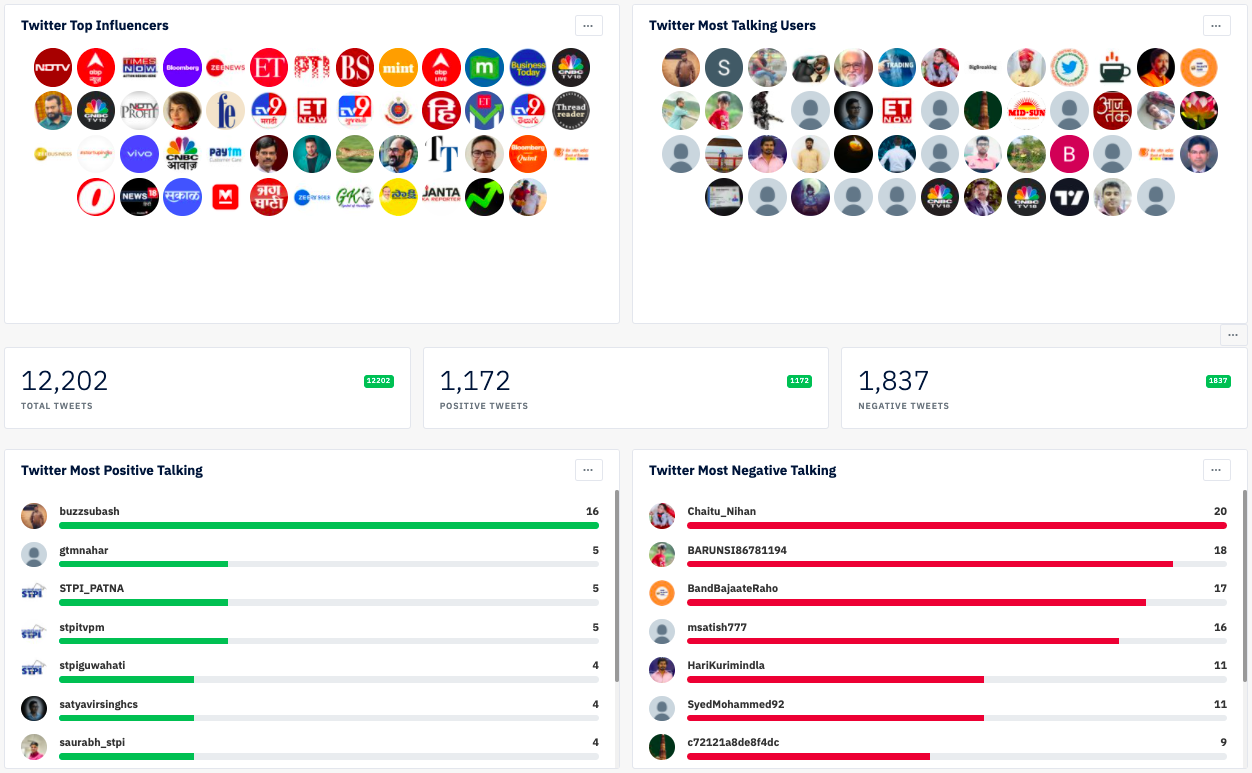 Clients and agencies share their success stories using Konnect Insights

Indira Gandhi (Delhi) International Airport taking CX to greater heights
Wunderman Thompson Network Raising CX Levels With Market Insights
Wirality agency paving efficient creativity with data
Private bank's top priority: Innovating and enhancing customer satisfaction
Health insurance company that values its customer service
For more case studies please go to
https://konnectinsights.com/case-studies/